20 December 19 2013 at 07:08:57
Name: Ken Ragsdale
Topic: Oklahoma Christmas
Email: ragsdaleandassocataol.com
Comments: Music composed by Hugh Martin, lyrics by Broken Arrow, OK, native Ralph Blane.

Vocal by Judy Garland.

"Have Yourself A Merry Little Christmas" (2:30)

http://www.youtube.com/watch?v=5g4lY8Y3eoo





---

19 December 18 2013 at 01:08:55
Name: David Batterson
Topic: TV typos
Email: Send a singing telegram instead!
Comments: Mike's story made me laugh out loud. But hey, doesn't that "My Fair Lady" song go: "The rain in Saipan stays mainly in the pie pan!

---

18 December 17 2013 at 17:33:22
Name: Mike Miller
Topic: TV News filled with stupid, ignorant, dense, brainless, vacuous, idiots!!!
Email:
Comments: I totally agree with Frank Morrow about the lack of talent on TV news today. And second David Batterson's point about young people working the Chyron.

In the late '80s, after six years of steady work on Capitol Hill, I found myself jobless because of a bunch of idiots voting in Nevada. My boss, a really good senator and I were unemployed, although he soon landed an ambassadorial job in the Bahamas.

However, I didn't do quite as well. I got a job working the early morning shift at WUSA-TV in DC as a news writer, the lowest rung on the newsroom ladder. I wrote one of those: "On this day in history bumpers: " On June 15, 1944, U.S. Marines invaded Saipan." The young woman who typed my script into the Chyron had never heard of Saipan and assumed (something you should NEVER do in the news business), that I must have made a typo. So when it ran on the air "On this date in history, "U.S. Marines invaded Spain," an angry battalion of Marine veterans began calling in droves. Of course, since I was alone in the newsroom, guess who answered the phone(s)?


---

17 December 17 2013 at 13:17:06
Name: David Batterson
Topic: the spoken word on TV
Email: Send a postcard!
Comments: I'm sure the talented Edward Dumit doesn't like it either, Frank! The problem is this: The newbies can't pronounce words correctly because they can't spell. And they can't spell because they don't know proper pronunciation. While we're at it, I'm guessing the typos I see all the time on TV means interns are running the Chyron. I even see those mistakes sometimes on CNN! "Quicker and cheaper" is the mantra today, not only for broadcasting but for most companies.

---

16 December 17 2013 at 12:14:53
Name: Frank Morrow
Topic: talentless--4
Email:
Comments: The situation isn't much better at the national level. Did it all start with the attempts like Ed Murrow and is boys and particularly Walter Cronkite to sound "neutral" and "objective? Remember the old days of the '30s, '40s and '50s when the air waves were full of announcers with unique voices and who gave colorful interpretations of the spoken word?

I think that the broadcasting companies want it that way. They can stack their staffs with free interns and cutesy girls, and round it off with talentless slugs who are not going to cost them much and will cause no controversies.

Bah! Humbug!


---

15 December 17 2013 at 12:09:06
Name: Frank Morrow
Topic: talentless--II
Email:
Comments: Today there seems to be no importance given to the spoken word. I guess it's no wonder. You can't find speech interpretation classes in public schools or universities. Our sainted Isabelle Ronan and Ben Henneke wouldn't have been able to find a job as speech teachers today.

The situation isn't much better at the national level.

(Uh, oh. Cut off again. Time for part-3.)



---

14 December 17 2013 at 12:02:52
Name: Frank Morrow
Topic: talentless
Email:
Comments: I hate to sound like a crotchety old man erroneously glorifying "yesteryear," but it seems to me that the contemporaneous, local on-air news people are pitifully talentless now when compared with their counterparts in "the old days." Watching local news in Tulsa, we see a combination of cute young things without a brain in their heads and older guys whose only attribute is that they can read, poorly, off the teleprompter. Having a good voice is not a requirement.

What they all have in common is that they are terrible interpreters of the spoken language. They speak in stilted English that would be more interesting if the sound came from a teletype machine. (Those people have probably never heard a TTY machine.)

Mixed in with this is the use of young wannabes working for free, now known as "interns." This is outrageous exploitation—class-B slaves—of talentless people.

Tulsa used to be a great starting place for good announcers, including newsmen, many of whom left and made it to the "big time." Some of the names are Jim Ruddle, John Doremus, Virgil Dominic, Frank Simms and Walter Teas. Noel Confer had a good career out west. There were other people who were outstanding talents such as Hal O'Halloran. Even many of those who stayed in Tulsa were quite good. Most of the announcers at KRMG, KTUL and KVOO were as good as you'd find anywhere in the country.

Today the TV on-air talent level is pathetic except for one or two, such as the Channel-8 weather lady, Jennifer Zeppelin and the man who broadcasts the Tulsa University football and basketball games—Bruce Howard.

(Apparent space limitations require that I split up this long-winded dissertation into two sections.)



---

13 December 16 2013 at 09:37:31
Name: Sonny Hollingshead
Topic: J.J. Cale
Email:
Comments: Here's a New York Times Doc-Ed piece remembering Tulsa Legend J.J. Cale: http://www.cnn.com/2013/12/16/us/harvard-evacuations/index.html

---

12 December 12 2013 at 12:58:00
Name: Jim Ruddle
Topic: Miller/Maury
Email:
Comments: Mike, I know Maury very slightly. We had some drinks together once. He was leaving WMAQ-TV and I was leaving the network to return to local.

There was an amusing story about his first appearance on the WMAQ news. They supered his name and some dolt in the audience, possibly literate, called in to ask "Who is this Maurypovich?" All one word--as Maw-Rip-ovich. It became a standard around the shop.

Naturally, when he married Connie, she became Connie Chungpovich.

My lady friend knew him and his first wife rather well in Chicago.

---

11 December 06 2013 at 16:28:53
Name: Mike Miller
Topic: Still friendly after all these years.
Email:
Comments: More than 50-years after we worked together (at WTTG-TV, Ch-5, Washington, DC), I'm still getting holiday cards annually from Connie Chung (and Maury.) Connie was one of the nicest people I met during two decades in the TV news business and never changed.

Povich was also sports director at WTTG during that time, but was married to someone else. Maury and Connie later co-anchored in LA where things became more serious (possibly during commercial breaks?)

When she walked into the newsroom fresh out of college seeking her first job, News Director Mike Buchanan told her, "I don't know who you are or what you can do, but you're hired!" It was only as a newsroom assistant but once she appeared on the air, CBS News hired her and sent her to China covering First Lady Pat Nixon. Coincidentally, Bob Schieffer also jumped from Ch-5 to CBS News during that time. It was a good place to audition.


---

10 December 01 2013 at 18:07:17
Name: Jim Ruddle
Topic:
Email:
Comments: John--Thanks for the update. Valerie has been very successful thanks to your fifth grade military training. She's a full colonel, the U. S. Army attache' at the American Embassy, in Tokyo. She and her husband of twenty-five years will be moving to Georgia next year after she retires. Two grown kids, both wasting time in Japan at the moment.

I'll tell her you wrote and she'll be delighted to hear it.


---

9 November 30 2013 at 18:55:12
Name: John Morris
Topic: Ruddle Family
Email: Tforcej@yahoo.com
Comments: Came across Jim's name by accident on Google. His daughter is a classmate of mine at elementary school. Interesting to see she joined the service as we were both in a pretend "military" group in 5th grade. I outranked her, she was a sergeant. But I see she made Lt. Col. I was only a Major in the service. Hi to old Hyde Parkers Jim and Valerie.

---

8 November 28 2013 at 11:26:31
Name: Mitch Gray
Topic: Turkey
Email: North Of You
Comments:
Boffo! Socko! Scope Them Turkeys Out!
Happy T-Day

http://www.youtube.com/watch?feature=player_detailpage&v=vp-4pUvPwNs

---

7 November 25 2013 at 11:04:55
Name: Jim Ruddle
Topic:
Email:
Comments: In New York, 'Black Friday' has been around for at least the more than twenty years I've been living here. I do concede that the past five years or so it's been pumped up more than before. I think it really took off when one or two people were trampled to death in the greedy rush for bargains at certain shopping centers. There's nothing like the possibility of senseless slaughter to draw crowds.

---

6 November 23 2013 at 20:34:58
Name: Dave
Topic: CBS JFK replay
Email:
Comments: FYI, the CBS News website is playing back in real time its Nov. 22-25 coverage of the JFK assasination programming at www.cbsnews.com/videos/jfk-assassination/?tag=custom That means that whatever you see at 7 p.m. Saturday, Nov. 23, 2013, is what you would have seen at 7 p.m. Saturday, Nov. 23, 1963. They're running it straight through. It's mostly a lot of talking heads at the desk with some archival film and occasional cutaways to Dallas and Washington. Cronkite, Reasoner, Collingwood mostly anchoring.

---

5 November 23 2013 at 11:49:48
Name: Frank Morrow
Topic: Black Friday
Email:
Comments: I'm still running on Rip van Winkle time since I moved back to Tulsa five years ago after a 50 year absence. One of the mysteries is something called Black Friday. I was surprised to find out that it was yet another trick to get people to spend money.

I had never heard of Black Friday before while living in Wash. D.C. area, Maine, New York City, or Austin. When I left Tulsa in 1957, there was no such thing. I never read a commercial where it was mentioned. Now it's a big media thing.

When did it start? Where does the name come from?



According to Wikipedia:

"The day's name originated in Philadelphia, where it originally was used to describe the heavy and disruptive pedestrian and vehicle traffic which would occur on the day after Thanksgiving. Use of the term started before 1961 and began to see broader use outside Philadelphia around 1975. Later an alternative explanation was made: that retailers traditionally operated at a financial loss from January through November, and "Black Friday" indicates the point at which retailers begin to turn a profit, or 'in the black'."
---

4 November 21 2013 at 10:08:21
Name: Webmaster
Topic: Russell Bates, Native American writer
Email:
Comments:

I just heard from Russell Bates on LinkedIn. I know him from my Wilson Center dorm days at OU in the early 1970s. He was then already a published writer, and later won an Emmy for a Star Trek animated series episode he co-wrote.

I found a profile of Russell on a 2011 episode of OETA's "Gallery" series. You can watch it here (starting at 14:45): Gallery 1204

Here is Star Trek The Animated Series in the TTM aStore.
---

3 November 19 2013 at 16:21:43
Name: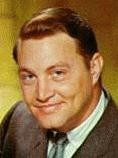 Jim Ruddle
Topic: Patti Page
Email:
Comments: The TU College of Arts and Sciences news publication for this Fall reports that a scholarship for the choral Jazz ensemble of the School of Music has been funded in the name of Patti Page. Her nephew, Michael Fowler, an adjunct Music School professor created the scholarship.

It was on KTUL that Clara Fowler became Patti Page, thanks to Page Milk Company the sponsor of the program on which she sang. (This is old news to old timers, but she started here and became exceptionally successful later.)

I have commented earlier that it was well that she didn't get on a show sponsored by Meadow Gold or Glencliff.

---

2 November 08 2013 at 10:41:40
Name: Webmaster
Topic: KKUL's "Rappin' Eddie" passes
Email:
Comments:

Sad to say, we've been informed that Eddie "Rappin' Eddie" Harris of KKUL (K-Kool) radio fame passed away yesterday.

More about mid-70s KKUL-FM here.

Our condolences to his family and friends.
---

1 March 30 2012 at 14:50:31
Name: Webmaster
Topic: Previous GroupBlog link
Email:
Comments:
Archived GroupBlog 340.

Actual date of this entry is 11/8/2013, will be fixed when this GB is archived. I am just catching up on archiving the last year and a half of GroupBlogs.
---
Back to Tulsa TV Memories main page